News
HKUST Commemorates 31st Congregation and Awards Honorary Doctorates
[The content of this article has been produced by our advertising partner.]
As a young university of just over 30 years, the Hong Kong University of Science and Technology (HKUST) has grown from Hong Kong's first research university to today's world-recognized institution. Committed to addressing the biggest challenges facing humanity, we strive to develop people-oriented solutions in forward-thinking research areas including: 
Biomedical Science and Translational Medicine 
Material Science and Future Energy 
AI, Future Computing and Electronics 
Innovation for Business Management and FinTech
Environmental Science, Sustainability, and Green Tech
Art Tech and Humanities
Since the launch of HKUST(Guangzhou) in 2022, our twin campuses in Hong Kong and Guangzhou have been working together to expand our research horizons. With booming opportunities in technological advancement and industry collaboration in the Guangdong-Hong Kong-Macao Greater Bay Area, we are well positioned to pioneer innovations and bring our education, research, knowledge transfer, and entrepreneurial endeavors to a new level.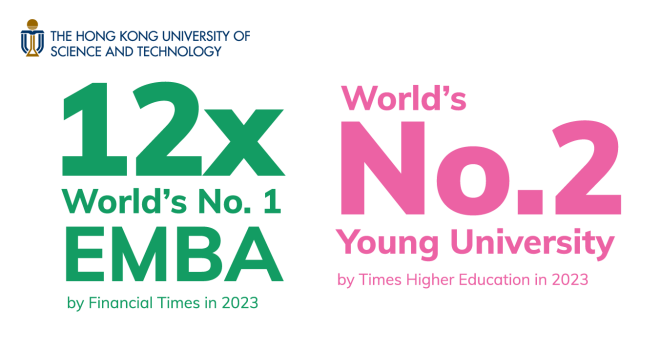 HKUST Celebrates 31st Congregation and Confers Honorary Doctorates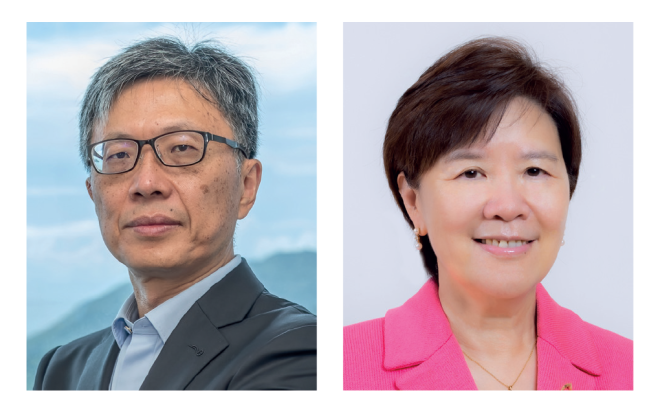 HKUST commenced its 31st Congregation and conferred Honorary Doctorates upon six prominent academics and community leaders in acknowledgment of their remarkable accomplishments and impactful contributions today (17 November 2023). 
HKUST Council Chairman Prof. Harry Shum commended the six Honorary Doctorate awardees for their exceptional achievements, substantial contributions to society, and unwavering support to the University. "Truly extraordinary individuals, our six Honorary Doctorates are more than just high achievers in their specialist fields, they are game-changers who have already made an immeasurable impact on the world.   Motivated by an unyielding commitment to push beyond achievable boundaries, they are role models who perfectly encapsulate the core values of HKUST, shaping the foundation for the generations to come," he said.  
In her address to the congregation, HKUST President Prof. Nancy Ip commended the graduates for their resilience and dedication in pursuing their studies amidst the challenges posed by the pandemic. She advised them to carry forward this spirit as they embark on the next chapter of their lives. "HKUST has provided you with a world-class education and nurtured values such as integrity, compassion, and a commitment to excellence.  You represent the very essence of 1-HKUST, and the innovative can-do spirit that defines our University. So, go forth with confidence and aspire to make a meaningful difference around you. Embrace challenges you encounter as opportunities for you to become change-makers, innovators, and leaders.  Channel your talents, your creativity, and your voice to generate actions and innovative solutions. As graduates of HKUST, you carry a legacy of excellence. Carry this pride with you, wherever you go."
she said. (
Full speech
)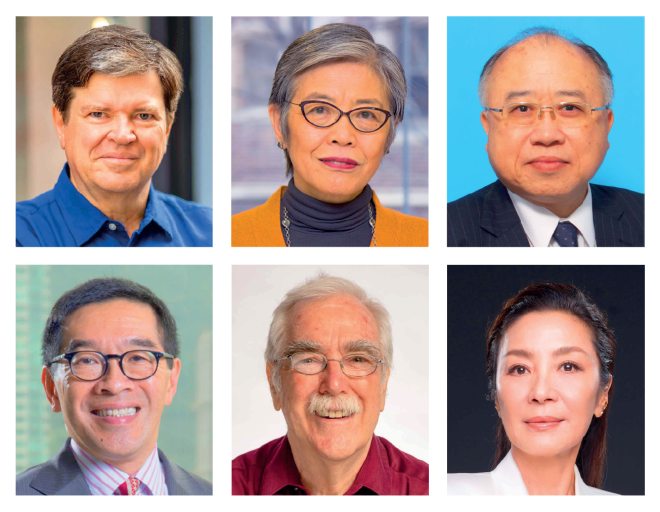 Prof. Yann LECUN 
Doctor of Engineering  honoris causa 
Prof. LeCun is an AI visionary whose many remarkable contributions to the development of convolutional neural networks have revolutionized computers' ability to comprehend our world. A winner of the coveted Turing Award, his work has provided scientists with powerful new tools for fields spanning medicine, astronomy, and materials science. Serving on the Advisory Board of the HKUST Center for Artificial Intelligence Research, his forward-thinking ideas perfectly match the University's trailblazing initiatives in integrating AI into education and promoting the technology's ethical use across various sectors. (
Read more
)  
Prof. Virginia LEE Man-Yee 
Doctor of Science  honoris causa 
A world-renowned biochemist and neuroscientist, Prof. Lee's game-changing research into Alzheimer's disease significantly accelerated the discovery of vital new biomarkers and drug targets for the condition. Ranked by Research.com among the world's top 100 scientists and second-ranking female, Prof. Lee has also been awarded the prestigious Breakthrough Prize. Proud of her Hong Kong roots, she has been generously sharing her expertise with HKUST neuroscientists for over two decades and contributed to the launch of the city's first human genetics and biomarker study of Alzheimer's. (
Read more
)  
The Hon Andrew LIAO Cheung-sing, GBM, GBS, SC, JP  
Doctor of Laws  honoris causa 
Mr. Liao's distinguished public service contributions include helping to establish Hong Kong as a regional Intellectual Property trading center by enacting the city's first substantive copyright law. As HKUST Council Chairman for eight years, he also instituted a groundbreaking governance framework that measurably accelerated the University's strategic development and institutional public accountability. His enthusiastic support was equally integral in the opening of both the award-winning Shaw Auditorium and the new HKUST(Guangzhou) campus. He now serves as Chairman of the HKUST Court, the University's supreme advisory body. (
Read more
)  
Mr. Carlson TONG, GBS, JP  
Doctor of Business Administration  honoris causa 
Formerly Chairman of Securities and Futures Commission and KPMG Asia Pacific, Mr. Tong is amongst Hong Kong's most highly regarded accounting professionals and public servants. His role in the first listing of a Mainland Chinese company on the local Stock Exchange helped to cement Hong Kong's status as a "super-connector" between the Mainland and the world. Post-retirement, Mr. Tong has been a dedicated public servant in the financial, education and sports sectors, making many invaluable contributions to local universities including HKUST while serving as Chairman of the University Grants Committee. (
Read more
)
(The following story may or may not have been edited by NEUSCORP.COM and was generated automatically from a Syndicated Feed. NEUSCORP.COM also bears no responsibility or liability for the content.)