News
Opinion: Hong Kong's Potential in Easing China-US Tensions
The past few weeks have seen a flurry of high-level diplomatic activity in Hong Kong. California Governor Gavin Newsom was greeted by a packed room for a
fireside chat
with University of Hong Kong Vice-President Peng Gong.
This was followed by the visit of a delegation of six US mayors to the university, where they spoke to prominent sustainability experts in the city. A day later, former US consul general Kurt Tong
addressed an audience
at Asia Society Hong Kong, a jewel of people-to-people, cultural and artistic exchanges.
Meanwhile, a group of hawkish US lawmakers has proposed
further symbolic retaliation
to the national security law, calling for more sanctions targeting Hong Kong officials. As with the
row over the Chinese balloon
earlier this year, which came soon after US President Joe Biden and President Xi Jinping's
meeting on the sidelines
of the Group of 20 Summit, few moves to thaw US-China relations occur these days without subsequent attempts to derail them.
Yet the world needs Beijing and Washington to find a way to coexist, even if uneasily. With wars raging in the
Middle East
and
eastern Europe
, any further escalation in tensions over the
Taiwan Strait
and South China Sea would be detrimental to the world.
Coexistence requires communication. As one of China's two special administrative regions – endowed with relatively open exit and entry rules for capital and labour and a resilient
rule of law
that continues to serve multinational corporations seeking to gain a foothold in China – Hong Kong has a role to play.
Given the years of political turmoil, drastic institutional overhaul and concerns that the city has
lost its allure
, progressively minded individuals within the political and business establishments need to show we are capable of upholding the "two systems" component in "one country, two systems".
A key means of differentiation is for us to host and conduct conversations that do not occur on the mainland. First, Hong Kong must strive to promote collaboration in apolitical and technocratic areas. We must call out conspiratorial local voices who seek to
politicise academic engagement
and portray it as embedded with ulterior motives.
Areas for cooperation include regulating AI, climate change and the renewable energy transition, managing public health crises, and understanding the cultures and history of both countries. Common ground might be hard to find, but a first step should at least include establishing a consensus over engagement and how to proceed.
With our world-class universities, and leading researchers and academic faculty, Hong Kong can host research centres, workshops and round tables featuring Chinese and American experts. We should take inspiration from the recently unveiled climate change forum focusing on the San Francisco Bay Area and Greater Bay Area, as well as the recently concluded
Global AI Summit
, following which we could seek to convene an East-West AI cooperation conference in Hong Kong.
Chinese and US climate envoys renew talks in lead-up to COP28
Second, Hong Kong must scale up US-China artistic and cultural exchanges. We have long benefited from the insights and enrichment of world-class performing arts groups such as the
Hong Kong Philharmonic Orchestra
and
Zuni Icosahedron
, which have leveraged their extensive global networks to promote the city's unique cultural ethos.
At a time of high geopolitical tensions, it is crucial to advance synergy between artists on the mainland, in Hong Kong, Taiwan and the US. Hong Kong must aim to be a melting pot for US and Chinese culture.
With
exceptional facilities
such as the M+ and Palace museums, the city can help East-West creative exchanges blossom. Culture is key to unlocking understanding amid a rash of overpoliticisation.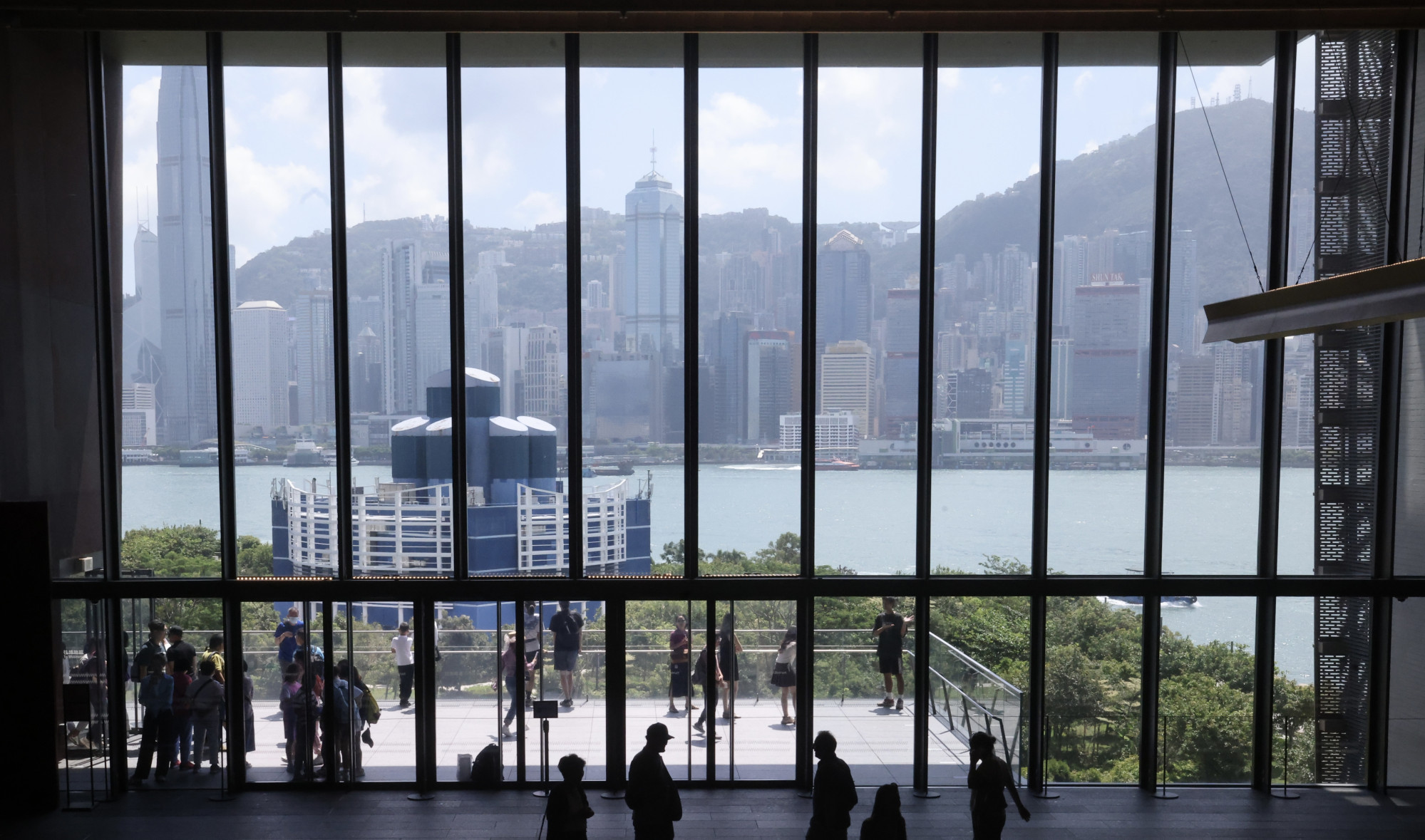 Yet, for this to happen, not only must the Hong Kong government embrace artistic freedom and creative diversity, it must also break down the barriers for authentic and accessible artistic exchange. We must remain vigilant against reactionary conservatives claiming that diversity in sexual orientation and cultural values are threats to
national security
.
We must fund more
grass-roots artistic initiatives
, channelling extra resources towards research into international cultural exchanges, and subsidising fellowships and exchange programmes for artists-in-residence from the mainland and US to collaborate here.
Finally, Hong Kong must serve as the prime location for subnational government-to-government exchanges, as well as track-2 dialogues – discussions between prominent business owners, academics, investors and civil society actors – which serve as a parallel conduit to more formal, government-to-government exchanges between China and the world. Subnational diplomacy between China and the US could be a critical supplement to national-level discussions.
Free Hong Kong museums from civil service grip, do more to draw families: experts
Such flexibility and open-mindedness is also needed for exchanges led by private citizens. The Hong Kong government should foster the conditions for such dialogue and emphasise the city's openness as a conduit for top-level meetings such as the recent
Hong Kong-Asean Summit
.
These conversations might not have a direct bearing on government policymaking but they can be crucial in preventing dangerous misinterpretations and misunderstandings in the long term.
Hong Kong's future lies in enabling China to better engage with the world. To serve the US-China relationship, it must remain forward-thinking and politically pluralist while avoiding paranoia and a fixation over political correctness.
Brian Wong is an assistant professor in philosophy at the University of Hong Kong, and a Rhodes Scholar and adviser on strategy for the Oxford Global Society
(The following story may or may not have been edited by NEUSCORP.COM and was generated automatically from a Syndicated Feed. NEUSCORP.COM also bears no responsibility or liability for the content.)